STAMP Site Genesee County
Shovel-Ready Site in Genesee County Boosts Development; Builds Tech Hub
The
Science, Technology & Advanced Manufacturing Park (STAMP)
is a 1,250-acre shovel-ready mega-site located in Genesee County. STAMP has completed all site-level design and engineering, and all site-level environmental and zoning approvals to house projects including semiconductor manufacturing, renewables manufacturing, biopharma manufacturing, and other high-capacity industries.
CPL
, a full-service design firm that has served public and private-sector clients for more than 47 years, has collaborated with the
Genesee County Economic Development Center (GCEDC)
since the project's inception in 2004. The firm's involvement has included providing design expertise, permitting and regulatory assistance, advocacy and support, site plan creation and modification, environmental and regulatory compliance, as well as water, sewer and road infrastructure design. These early site and infrastructure tasks allow incoming companies to begin work on specific building construction projects immediately.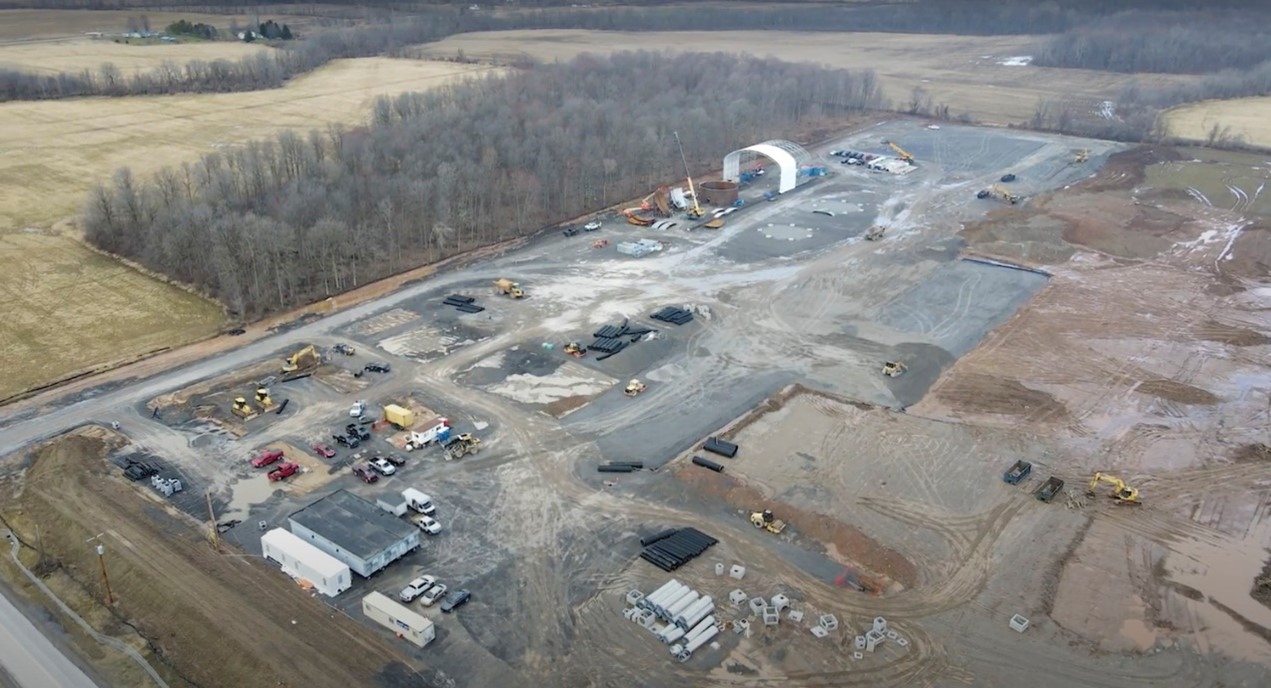 STAMP MILESTONES20042012
Final Generic Environmental Impact Statement accepted as complete
2014
$33 million awarded to fund project
2017
STAMP main entrance, turn lanes and water projects completed
2021
Construction started on Plug Power facility
Significant utility infrastructure construction continues
Commencement of the construction phase for 500 MW+ main electric substation
STAMP has been recognized as a regional priority project by the Finger Lakes Regional Economic Development Council and is supported by local, regional and state governments, as well as business, university and utility partners alike. Located in New York's high-tech corridor by the New York State Thruway, tenants will have the ability to attract talent from a highly educated workforce in Buffalo and Rochester. Once complete, the STAMP site is expected to bring approximately 9,000 on-site jobs and potentially 40,000 related jobs to the region. Tenants will also benefit from the mega site's location in NYPA's low-cost hydropower zone, which will provide service to high capacity, 100-percent renewable, reliable and local power sources.
Aside from the targeted anchor tenants, support businesses are anticipated to fill in around the site, including potential coffee shops and hotels to service the boom in employees. Additionally, residential development is expected to grow to accommodate people moving to the area.
First Tenant Breaks Ground on New Facility
Plug Power Inc.
, the first tenant at the STAMP site, began construction in the Fall of 2021 on North America's largest green hydrogen manufacturing facility. The state-of-the-art green hydrogen production facility and electric substation will occupy 56 acres of the STAMP site and provide turnkey hydrogen solutions for the global community. The $290 million investment is projected to bring 68 new jobs and approximately $500 million in economic growth to the region over the next 20 years.
In addition, Plug Power's project at STAMP will be Genesee County's largest non-utility contributor to local municipalities upon completion. The Plug Power facility is supported by a comprehensive state and local incentive package from the New York Power Authority, Empire State Development and Genesee County.