North Country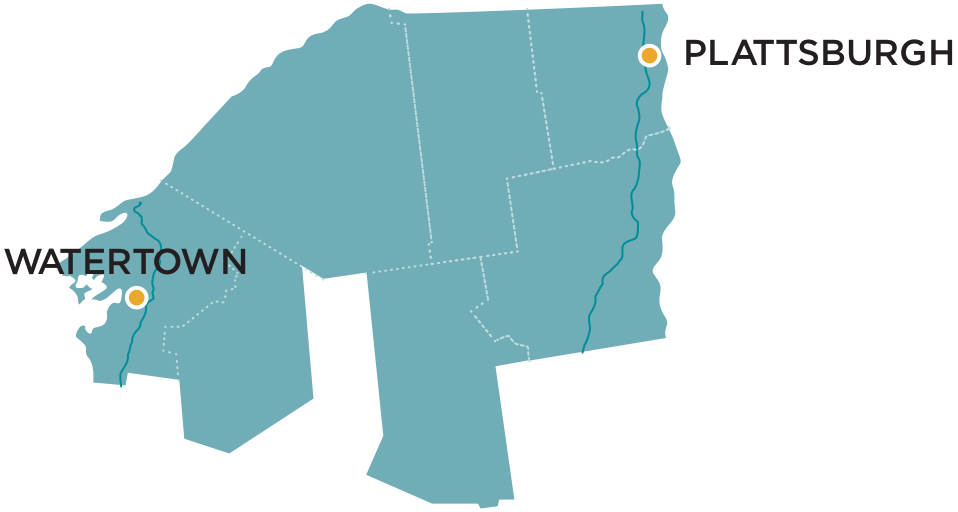 The North Country consists of Clinton, Essex, Franklin, Hamilton, Jefferson, Lewis, and St. Lawrence Counties. For more information on the North Country Regional Economic Development Council, click here.

Economic Development Organizations
Clinton County IDA
Empire State Development Regional Office -
North Country
Essex County IDA
Franklin County IDA
Hamilton County IDA
Jefferson County Local Development Corp.
Lewis County IDA
Malone IDA
North Country Alliance Local Development Corp.
North Country Chamber of Commerce
St. Lawrence County IDA
The Development Corporation
Innovation and Research
Center for Advanced Materials Processing
Council for International Trade, Technology, Education and Communication (CITEC)
Peyton Hall Incubator
Workforce Development and Education
Adirondack Community College
Clarkson University
Clinton Community College
Clinton/Essex/Franklin/Hamilton Counties
Workforce Development
Jefferson Community College
Jefferson/Lewis Counties
Workforce Development
North Country Community College
St. Lawrence County
Workforce Development
SUNY Potsdam
SUNY Plattsburgh
SUNY Canton