2022 New York State Legislative Session Summary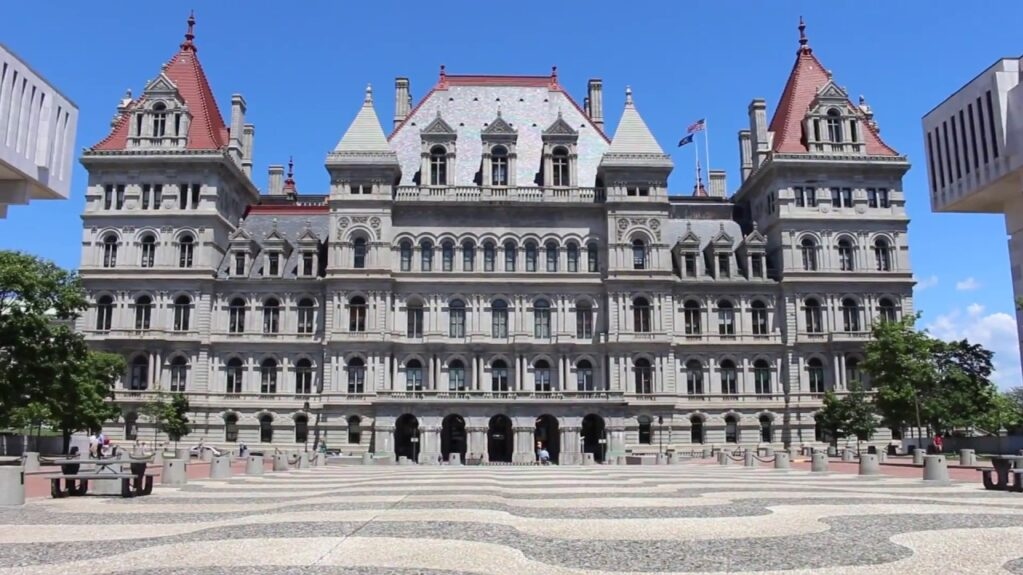 The 2022 legislative session concluded late last week with a record 1007 bills passing both the Senate and Assembly. The NYSEDC tracked, weighed in on, and/or helped edit language more than 80 bills this year that would impact our members and economic development efforts across New York State.
Bills that passed both houses - Awaiting Governor's Signature or Veto
A944
Requires businesses that make PILOTS to notify local taxing jurisdictions of intention to file for change in assessment.
S3256
Requires IDAs to deliver a copy of a resolution that is adopted to taxing jurisdictions via certified mail, return receipt requested including the school board and school superintendent. This bill passed in 2019 and was vetoed by the governor
.
S4471A
Requires IDAs to report to all relevant taxing jurisdictions within two years when a PILOT ends or "immediately" when revoked or due to early termination. This is an advance notification requirement before a PILOT expires.
S6486D
Enacts a study on environmental impact of crypto mining at fossil fuel power plants and puts in two year moratorium.
S6809A
Restores certain contract oversight for state projects to the Office of State Comptroller (OSC).
S7445
Prohibits individuals voting on or taking a formal position with a business entity doing business with an industrial development agency.
S9467
Green CHIPS projects eligible for the Excelsior tax credit program. Creates a new $500 Million annual tax credit to attract the semiconductor industry to New York State.
The following bills were also being closely tracked by the NYSEDC.
These passed one house but did NOT pass both.
A477A
Relates to gender balance in public authorities and LDCs
S1196
Prohibits NDAs and confidentiality provision in econ development contracts
S1207
make certain parts of PARIS open facing
S1275A
standardizes all econ dev programs at state and local level
S1543A
prohibit certain individuals from collecting fees from IDAs.
S1656A
would restrict or limit relocation projects from one part of the state to another to receive IDA assistance
S1667
expands definition of a public agency that are governed or appointed by public officers
S1769
prevents local elected officials from sitting on IDA boards
S235A
Allows for County Comptrollers to audit IDAs
S3098A
Establishes an advisory council on COVID econ recovery
S4339
Relates to open meetings for NFP corporations and provides the Authorities Budget Office (ABO) with more power to deny the creation or reincorporation of certain public authorities
S6453C
Build Public Renewables Act
S6843C
All Electric Buildings Act
The 2022 budget and legislative session saw a number of economic development policies, programs, and priorities of the New York State Economic Development Council become law.
Click here for the 2022 Budget Summary
Several of the polices enacted in the state budget, coupled with the Green CHIPs act, will give our members they tools they need to attract industry and job opportunities that will drive our future economy, while improving the quality of life for the communities they serve.
We thank Governor Kathy Hochul, Majority Leader Andrea Stewart-Cousins, Speaker Carl Heastie, and the state legislators who sponsored, supported, and helped many this programs move forward. We look forward to working with our membership, partners in government, and the private sector to ensure these initiatives are successful.
If you have any questions or would like more information, please do not hesitate to reach me at
silva@nysedc.org
.