William J. Daly, Wyoming County Director of Planning and Development and Wyoming County IDA Special Projects Coordinator, Announces Retirement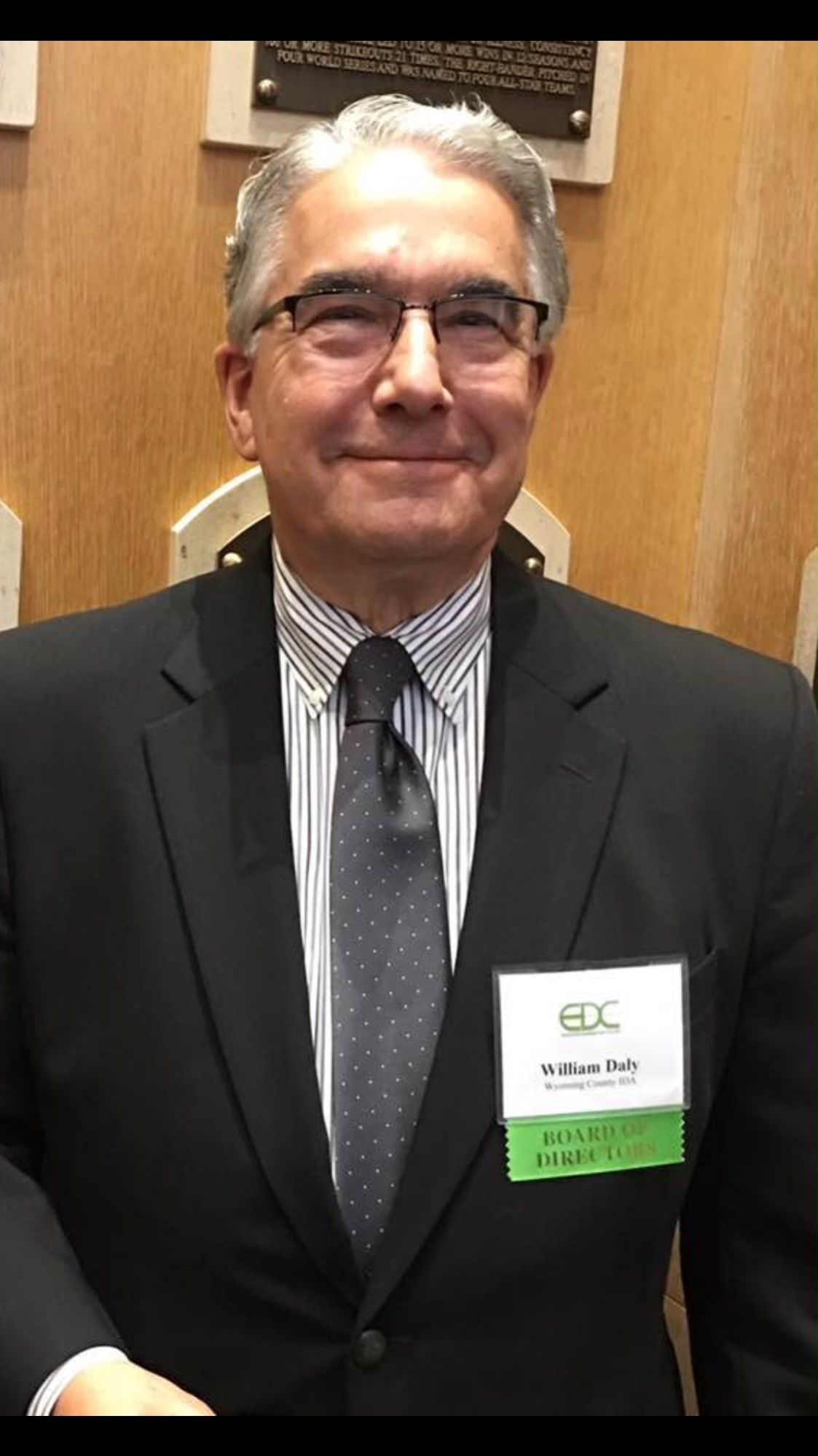 William J. Daly has announced his retirement on December 11, 2020 as Wyoming County Director of Planning and Development, and Wyoming County IDA Special Projects Coordinator.
He was director of Planning and Economic Development for Chautauqua County and Administrative Director/CEO of the County of Chautauqua Industrial Development Agency----officially retiring on May 30, 2014. He was asked by the Wyoming County Board of Supervisors to come out of retirement and he began working for Wyoming County on August 1, 2014.
Prior to getting into public service in January of 2006, Bill was President/CEO of several companies involved in plastics modification, cancer research, and diagnostic testing. He also worked 10 years for Merrill Lynch.
He was a director of the New York State Economic Development Council (NYSEDC), where he chaired the membership committee and was a member of the Finance Committee. He was a member (past vice-chairman) of the New York State Association of Counties (NYSAC) Standing Committee on Economic Development, Environment, and Energy. He served on the Finger Lakes Regional Economic Development Council (FLREDC) workgroups for Tourism & Arts, and Sustainability. Mr. Daly served on two committees of the Genesee/Finger Lakes Regional Planning Council (G/FLRPC)—the Planning Coordination Committee and the Economic Development Advisory Committee. He has served on various regional and state organizations; include serving as Chairman of the Chautauqua, Cattaraugus, Allegany, and Steuben Southern Tier Extension Railroad Authority (STERA) and as a Director of the New York Biotechnology Association. On numerous occasions he moderated panels or presented on economic development topics.
Agriculture & Business Center
36 Center Street – Suite C
Warsaw, NY 14569
Wdaly@wyomingco.net
Office 585-786-8820 (ext. 115)
Cell 716-450-4744